Coffeenator
Biographical information
Homeworld
Physical description
Alternate Mode

Mobile Coffee Pot

Gender

Male

Sensor color

Grey

Personal information
Allies

Coffee

Enemies

Decaf

Profession

Drink Dispensor

Position

Coffee

Chronological and political information
Era(s)
Affiliation

Neutral
"COFFEE! TEA! EXTERMINATE!"
—Coffeenator
Nobody is entirely sure who Coffeenator is or where they come from. A mysterious neutral, this mechanoid has seemingly dedicated its life towards the dispensing of hot drinks and other such refreshments to its fellow Cybertroinians. Why it does this is unclear, and nobody has ever been able to find out. Then again, it could simply be that nobody thinks to ask…
The Coffeenator can be found roaming wherever there are Transformers in need of refreshment, bringing its vast arsenal of drinks and snacks to bear. It can be found inside space ships, secret lairs, science labs, factories, molten lava pits and all the other places that Transformers are known to be found. How it travels remains a mystery, but it shows no fear or favour in its actions, providing refreshment to Arbitrary Autobot and Customercon alike.
Despite having a thematically similar vehicle mode and a shared function of dispensing refreshments as well as a surfeit of arms, the Coffeenator has no connection to the Fuzzbox body type.
 Capabilities
In robot mode, the Coffeenator is equipped with six arms to aid it in serving refreshments. It's internal beverage tanks allow it to carry coffee, tea, hot chocolate and a number of other warm drinks. Its internal food dispensers carry stores of biscuits (including cream and chocolate varieties) as well as sugary snacks.
The Coffeenator transforms into a mobile coffee pot. While this design does seem to be a good idea it first, it is actually horribly impractical. It cannot go upstairs or negotiate even the smallest of obstacles or anything more then a shallow incline. It also can be easily pushed over, making it weak against people with hands. Not that anyone would do this, because everyone loves snacks and hot drinks.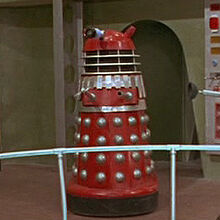 Community content is available under
CC-BY-SA
unless otherwise noted.